JFE Shoji Shanghai and JFE Shoji Pipe & Fitting Hold Joint Company Retreat
JFE Shoji Shanghai and JFE Shoji Pipe & Fitting Hold Joint Company Retreat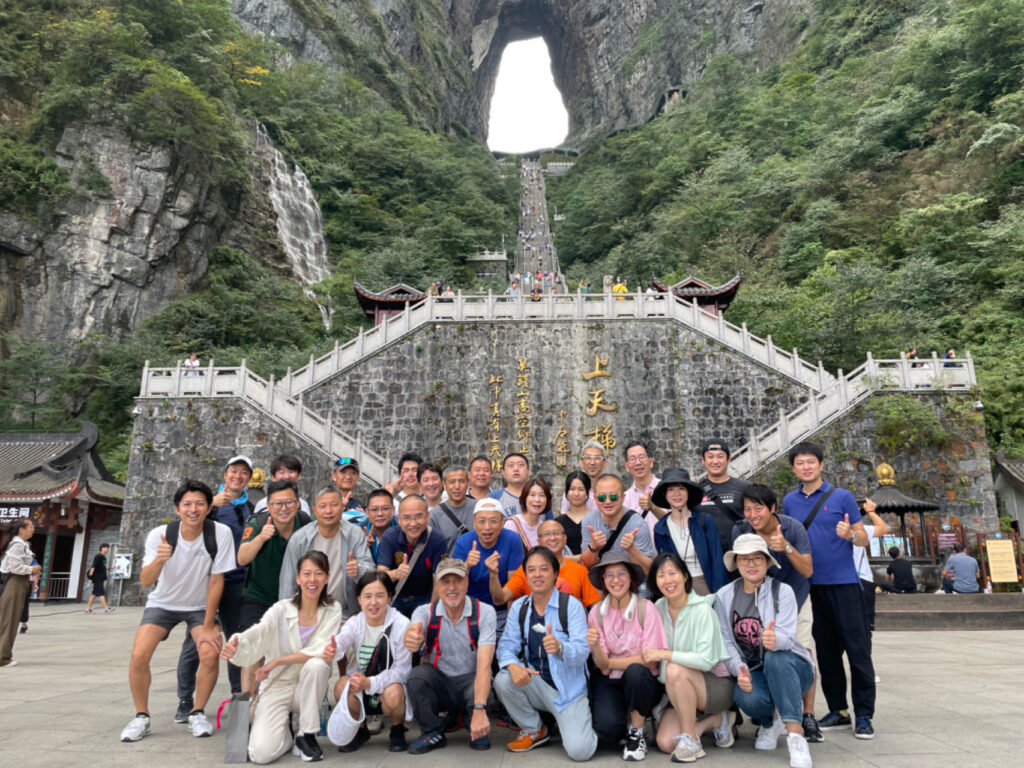 Over four days and three nights starting on September 15, JFE Shoji (Shanghai) Co., Ltd. and JFE Shoji Pipe & Fitting Corporation's Shanghai office held a joint annual company retreat for the first time in four years. The event, postponed due to the pandemic, brought thirty-one employees and their family members together. The group visited Zhangjiajie City in Hunan Province, which was the inspiration for the landscape in the movie Avatar.
On the first day of the retreat, the group departed for Zhangjiajie. On day two, they enjoyed exploring the amazing scenery of the Yuanjiajie area and Tianzi Mountain at Zhangjiajie National Forest Park.
On the morning of day three, they walked across the Zhangjiajie Glass Bridge and other bridges along the area's cliffs before exploring the area around Jinbian Brook. In the afternoon, the group split into two, exploring Zhangjiajie City and the limestone caves. On the last day of the fulfilling four-day retreat, they enjoyed Tianmen Mountain and the other attractions of Tianmen Mountain National Forest Park.
Looking back at the retreat, JFE Shoji Shanghai's President Masanori Furutachi commented: "It's so gratifying to have held our first company retreat since the pandemic began four years ago. I enjoyed spending time talking with all of the staff about many different things over those three days ."
One employee said: "I'm glad we were finally able to hold our company retreat at Zhangjiajie. It had been on hold for so long. I loved spending time in the area's natural beauty." Another said: "This was my first company retreat, and being able to interact with colleagues with whom I rarely have a chance to talk to before made the experience very worthwhile." As indicated by this feedback, attendees were happy they went on the retreat.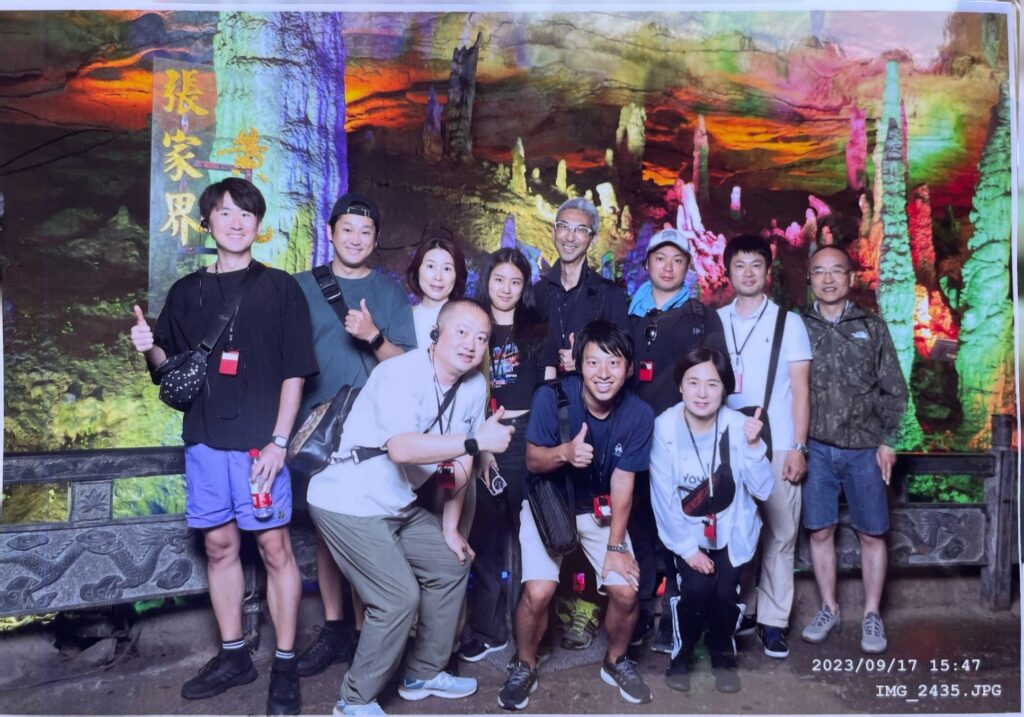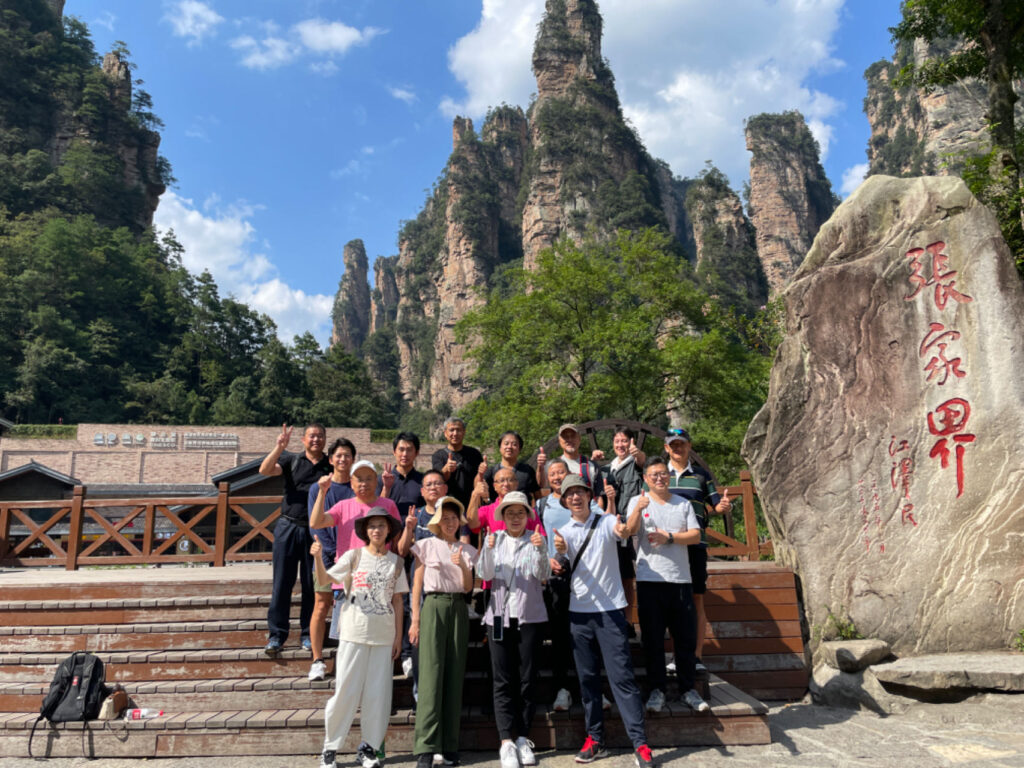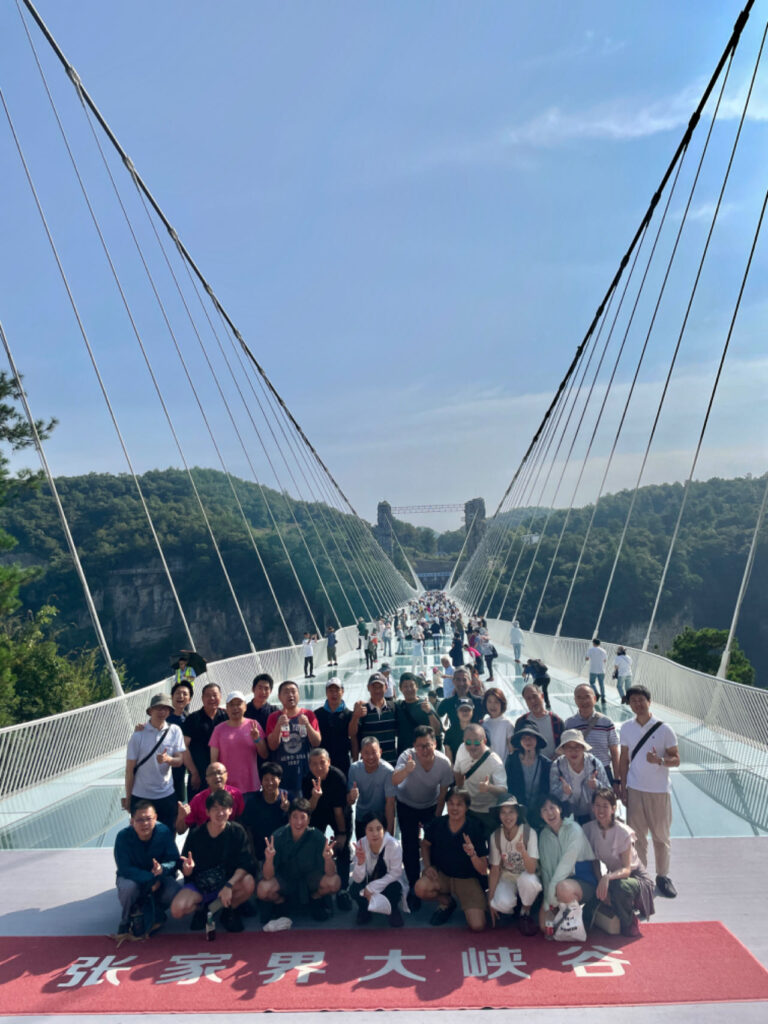 For more information, Please contact:
JFE Shoji Corporation
Public Relations Sec. General Administration Dept.
(email:koho@jfe-shoji.co.jp)