JFE Shoji
Business
Model
JFE Shoji is working to establish a more stable revenue base by expanding both our trade and our business. In addition, we will strengthen our business foundation by accelerating collaborations between our business bases on the basis of our global four key regions, which focuses on Japan, the Americas, China, ASEAN.
By expanding our supply chain from upstream to downstream with the focus on steel-related businesses, we will open up new possibilities and pursue social and environmental issues such as carbon neutrality and a recycling-oriented society as opportunities for growth. While taking advantage of the management resources and information network we have cultivated to date, we will work on our ESG management to lead during the times ahead.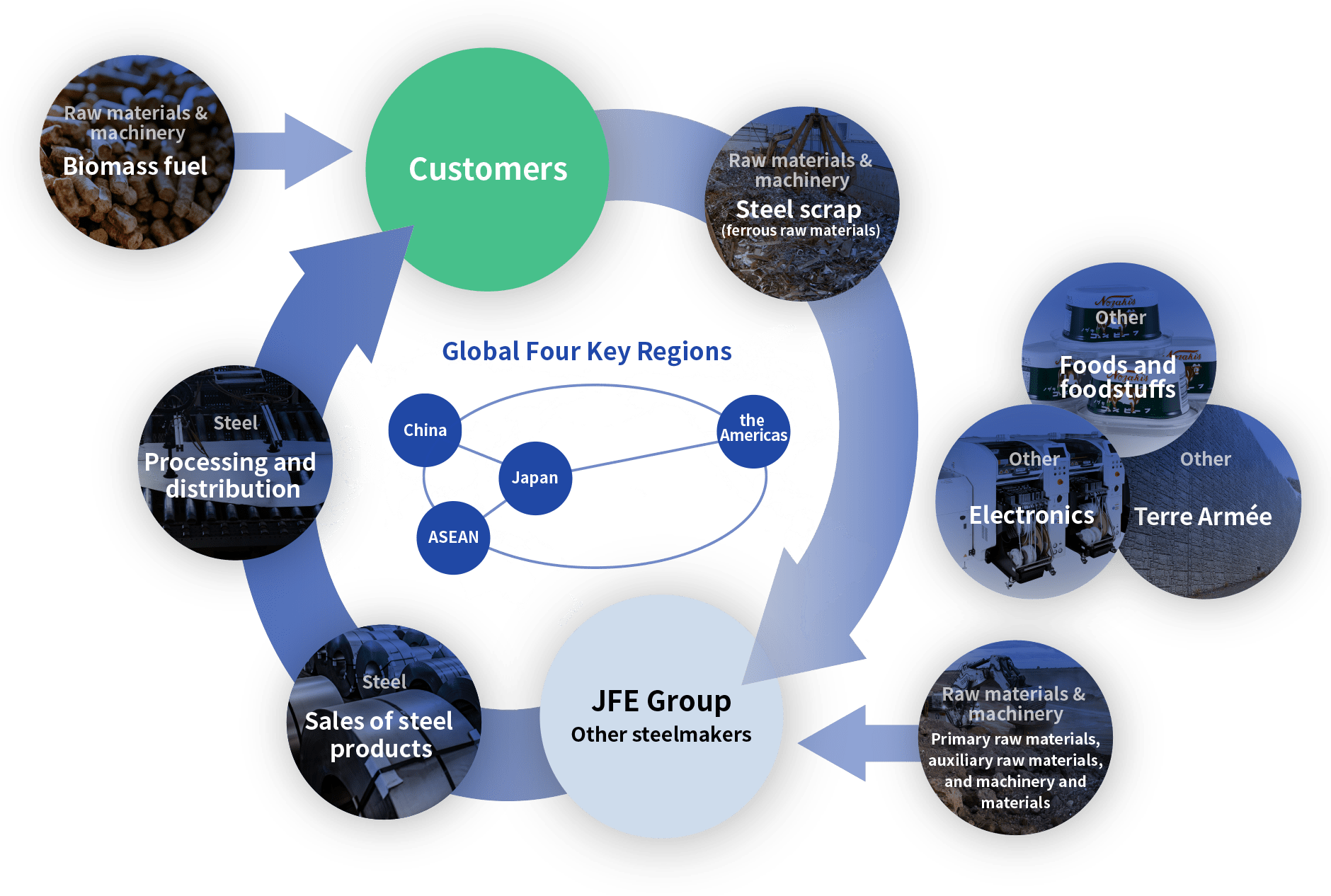 Steel

We supply steel products and quality services to customers worldwide from JFE Steel, our alliance partners and other steel mills in Japan and other countries.We have also established a structure to provide steel material products that have already undergone slitting and other cut processing, secondary and tertiary prosessing, which are closer to the finished product, in line with customer needs.

Raw Materials,Machinery & Materials

We are always striving to strengthen our relationships with our existing suppliers and cultivating new ones to help ensure stable operations within the JFE Group as well as to improve its cost-competitiveness. We also leverage the knowhow we have accumulated in businesses related to steelmaking to create new businesses, including proposing new supply chains in other fields and other methods.

Other

Foods, electronics, the Terre Armée method . . . JFE Shoji's business domain has expanded far beyond steel.