Sustainability
Environment
Making Contribution to Solving Environmental Problems through Our Business
Offshore wind power generation business
Spreading the use of renewable energy through our offshore wind-power generation business
As the spread of wind-power generation progresses worldwide, offshore wind-power generation—which involves the installation of wind turbines at sea—has grown rapidly in recent years. Up till now, these facilities had been introduced primarily in Europe, Taiwan and China, but demand is predicted to increase significantly in other Asian nations, including Japan, and in North America.
The Japanese government's "Vision for the Offshore Wind-Power Industry," published in 2020, sets various targets. The vision includes continuing to designate promotion zones to generate around 1 gigawatt per year for 10 years for a total of 10 gigawatts by 2030. Renewable energy accounts for an increasing percentage of the electricity generated year after year and is expected to account for one-sixth of the electricity generated worldwide by 2040.
JFE Shoji launched the Renewable Energy Steel Products Team in July 2020 to expand our steel business in the renewable energy field and enhance our structure. The team has been steadily implementing a strategy to maximize steel sales, including promoting collaborations with Taiwanese companies. In addition, as an initiative within the JFE Group, we formed a cross-company team with JFE Engineering and JFE Steel and are seeking to commercialize the manufacture of base structures for wind-power generators and the operation and maintenance of offshore wind farms. In addition to promoting collaborations within the JFE Group, we are building an integrated supply chain for steel sales and processing to help spread the use of renewable energy.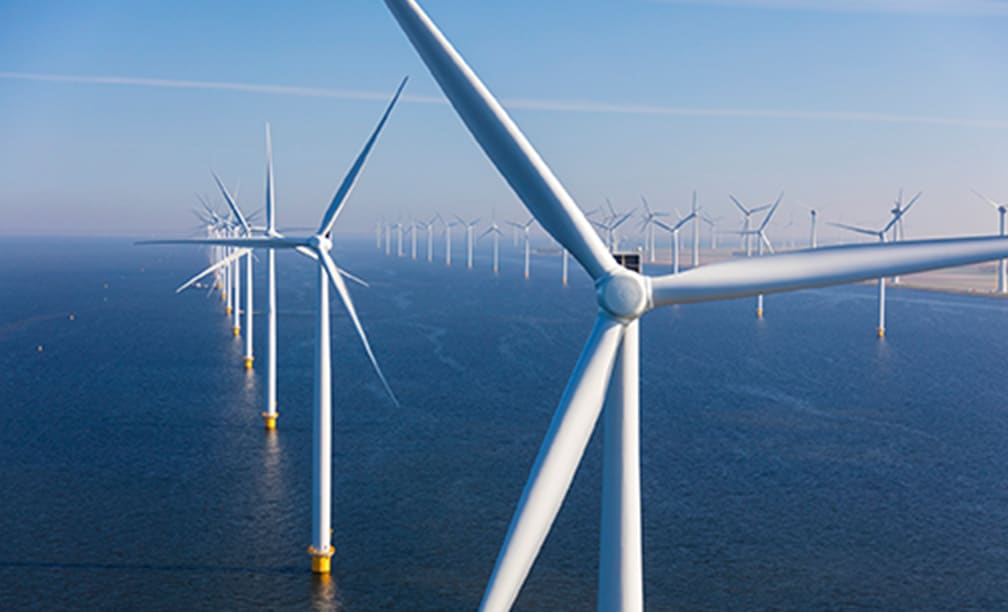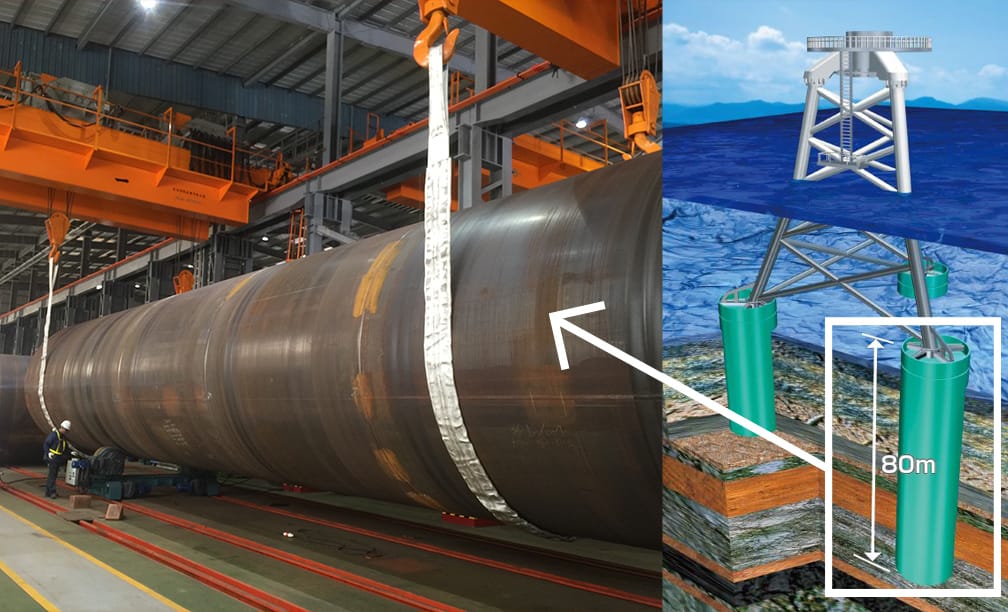 Biomass fuel business
Supplying biomass fuels to reduce CO2
More and more electricity is being generated from renewable energy sources as the world moves toward decarbonization. This has created greater demand for biomass fuels such as palm kernel shells (PKS) and wood pellets, which are not affected by the weather.
Biomass is a renewable energy source like solar power, wind power, hydropower and geothermal. PKS is a typical biomass fuel that is made from the shells left over after the process of making palm oil. Almost all these shells were once disposed of as waste, but in recent years they are gaining attention for their potential to significantly reduce CO2. They are a valuable renewable energy source with low moisture content and capable of generating significant heat. On top of that, palm trees absorb CO2 as they grow.
JFE Shoji was among the first to launch a development project targeting the biomass fuels business, and the volume has been increasing year after year. This has been boosted by the introduction of the Ministry of Economy, Trade and Industry's feed-in tariffs scheme in 2012. We import these biomass fuels from various sources, including Malaysia and Indonesia, and can therefore ensure a stable supply. Because we can properly meet the growing demand, we launched the Biomass Department in April 2020, and we are rapidly developing the business. We also supply the fuel for biomass power plants operated by JFE Engineering, coming together as a group to help solve environmental issues.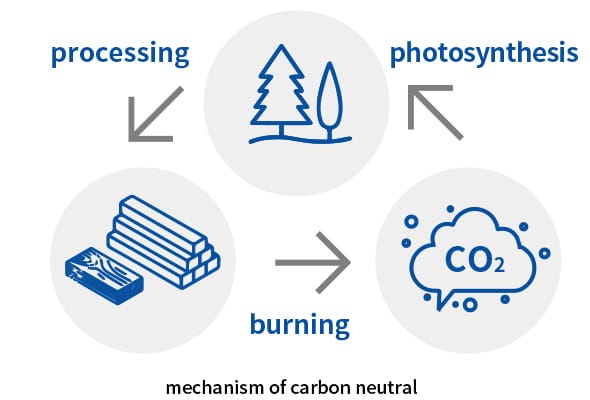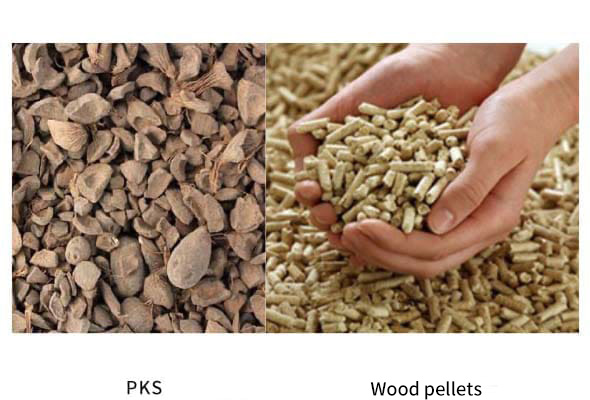 Electrical steel business
Introducing supply network initiatives to make the supply and consumption of electric power more efficient
The key point in addressing the problem of climate change, including reducing CO2 emissions, is how efficiently you use the electric power generated.
Motors used in power plants, factories, homes and other locations consume 40 to 50 percent of electric power worldwide, and about 60 percent in Japan. Improving the efficiency of motors in Japan by even 1 percent would save energy equivalent to what a large-scale 500 MW-class power station produces. Automobiles—including electric vehicles—contain between 50 and 100 motors each. Miniaturizing and increasing their efficiency will produce energy-saving effects such as improved fuel economy. We also cannot ignore the energy losses that occur when delivering power to factories and homes. For that reason, improving the efficiency and loss-handling capabilities of transformers—which are essential components for power transmission and distribution—is another essential endeavor for minimizing power consumption and CO2emissions.
In addition to providing a stable supply of the high-quality electrical steel sheet that is essential for high-efficiency, low-loss motors and transformers, we are building a value chain that includes the necessary processing. We help preserve the global environment by carefully responding to customer needs based on a supply network that matches the global development of motor and transformer manufacturers.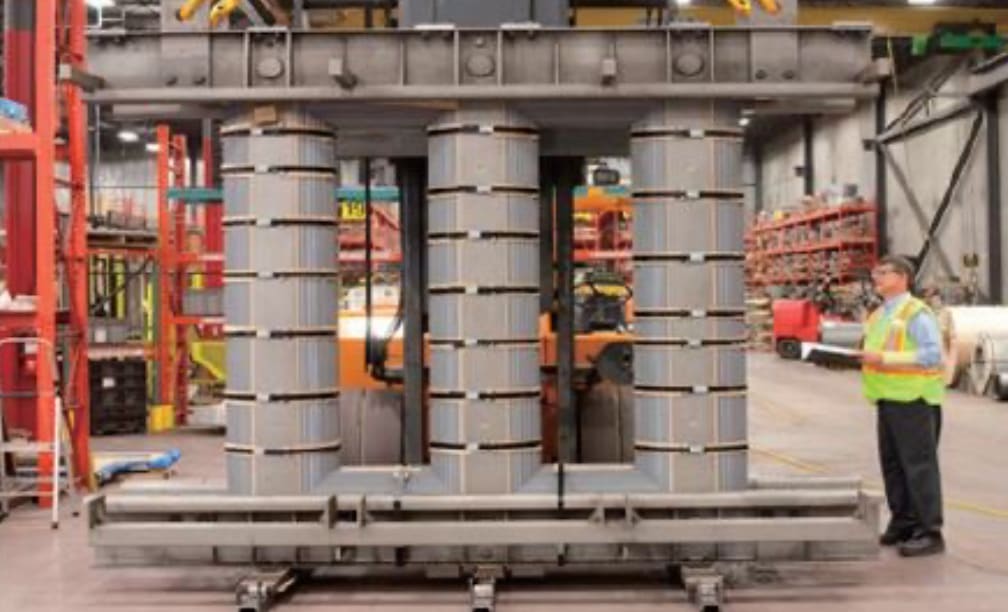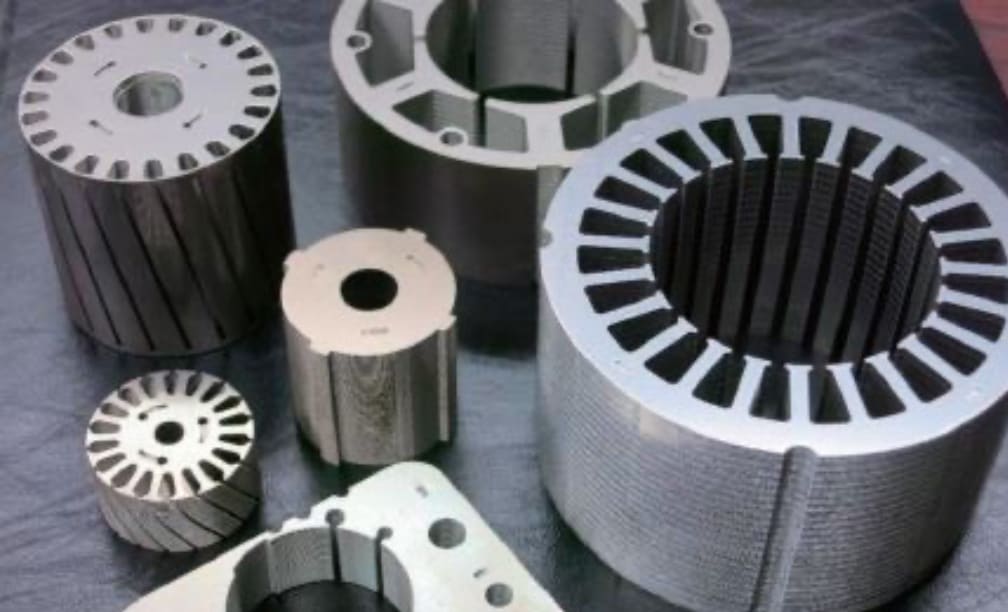 High-tensile steel business
Strengthening our supply chain for high-tensile steel sheet that reduces automobile weight
A great amount of CO2 emissions is produced when driving conventional automobiles. Various initiatives are being promoted worldwide to reduce these emissions. Meanwhile, the electrification of vehicles is progressing globally, especially in China and Europe, and the percentage of electric vehicles (EVs) has risen.
Reducing vehicle weight is beneficial in two ways: first, the level of CO2 emissions is proportional to vehicle weight, and second, reducing the weight of EVs allows them to travel longer distances. That means reducing frame weight and the thickness of the steel sheets used will continue to be a requirement.
The high-tensile steel sheet JFE Steel manufactures helps maintain and improve vehicle strength and substantially reduces frame weight. JFE Shoji is focused on strengthening the high-tensile steel supply chain, and uses the vertical international specialization production system JFE Steel developed. JFE Steel manufactures the steel in Japan and performs plating and other processing in other countries before delivering it to the customer. By syncing up our strategy with JFE Steel, we will solve problems by responding to customer demands for local procurement while coordinating with automotive steel-manufacturing facilities within the JFE Group.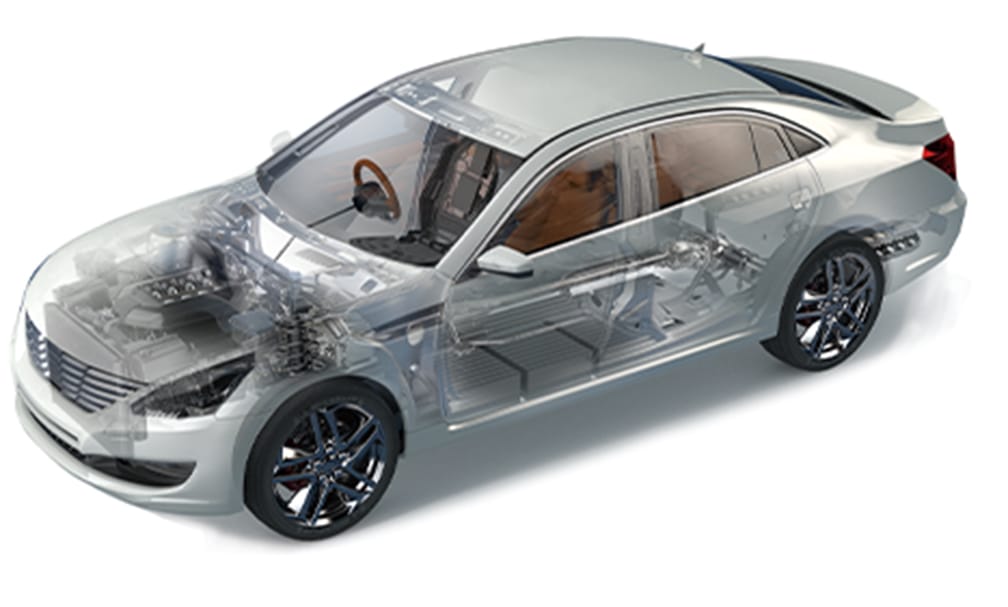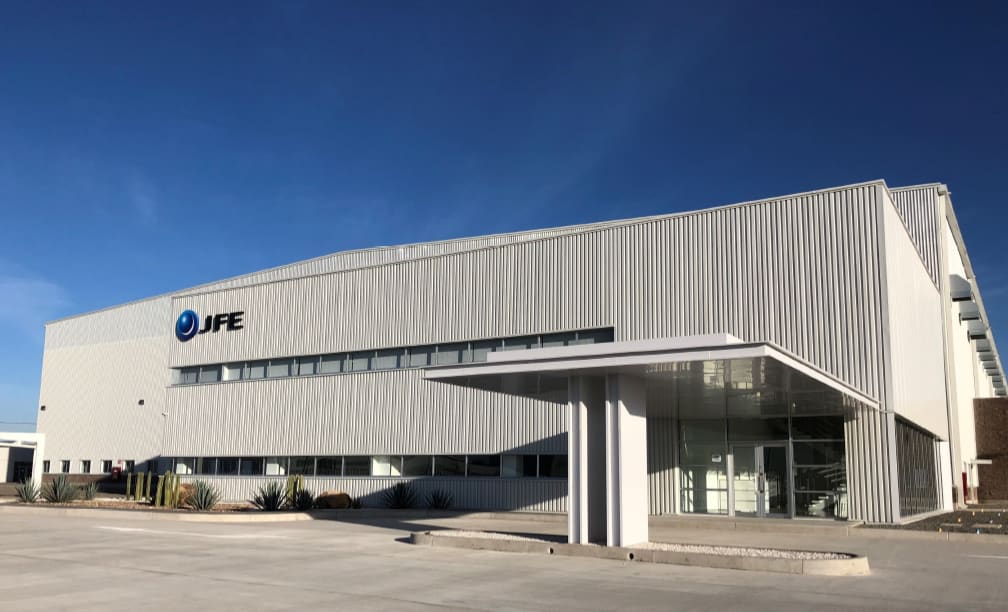 Scrap business
Contributing to a recycling-oriented society by promoting the use of scrap
Steel scrap has attracted greater attention in recent years. While the electric furnace method is known for reducing CO2 emissions—generating just one-fourth of what the blast furnace method does—CO2 emissions from the latter method can also be cut by using more steel scrap. In addition, almost all of steel scrap is recovered in the high-level value chain of steel, ensuring effective utilization. The amount of steel scrap generated globally is growing, and the JFE Group sees this as a key opportunity. In addition to promoting steel manufacturing using the Group's electric furnaces, we are leveraging engineering technology to put the latest energy-saving electric furnace equipment into operation, seizing business opportunities in the process. We are also working on developing technology so that we can use more scrap in the blast furnace method, expanding scrap usage throughout the steel industry.
In our recycling business, JFE Shoji handles steel and aluminum scrap, and is helping to power a recycling-oriented society by promoting the use of this scrap. Particularly in the case of steel scrap, and in addition to domestic trade, we are expanding distribution and improving efficiency. That includes exports to Asia, transactions between foreign countries, and timely shipments of small lots via a container-loading system.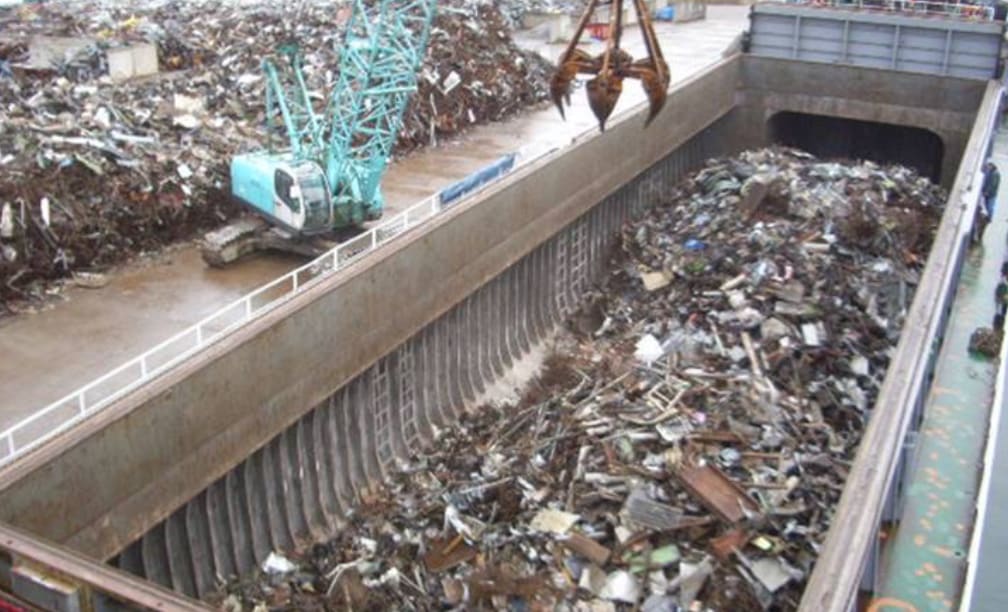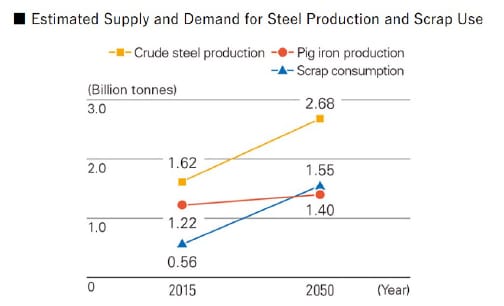 Reference:JFE Group CSR Report 2021
Environmental Management Activities
JFE Shoji is constantly working to reduce the amount of power and paper it consumes. We also thoroughly sort and manage waste, and pursue other activities at our workplaces every day in our drive to reduce energy consumption.
ISO 14001 Certification and Registration
In 2000, JFE Shoji obtained ISO 14001 certification in Tokyo, Nagoya and Osaka. All of our domestic branches and offices as well as twenty-four domestic Group companies—including ten manufacturing companies—have also earned certification. The entire JFE Shoji Group is in the process of implementing our environmental management system, and twelve of our Group manufacturing companies overseas have also obtained ISO 14001 certification.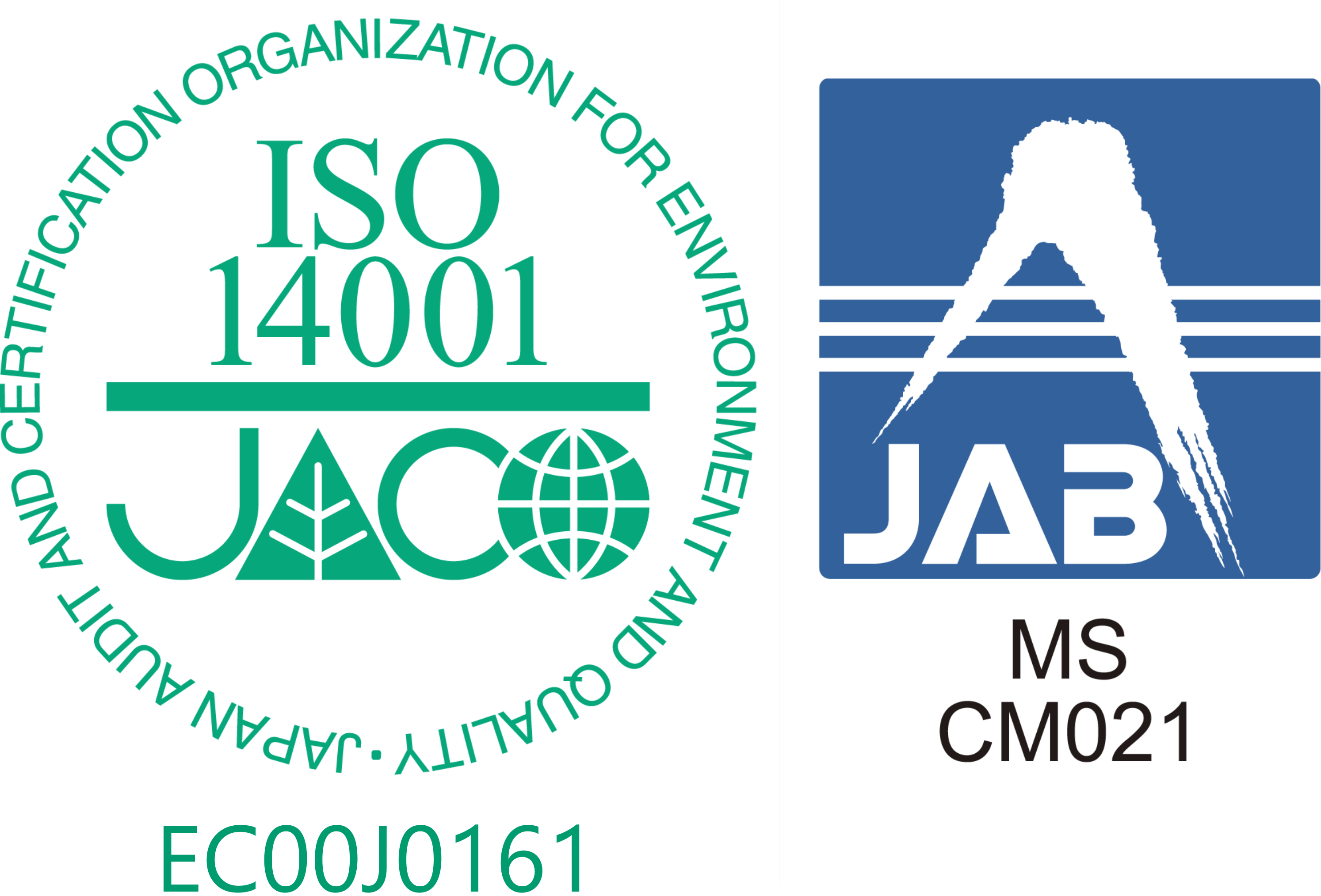 Environmental Education
As part of our environmental education, the JFE Shoji Group conducts a general environmental education program for all employees and training for internal environmental auditors related to ISO 14001. We also implement measures at each Group company to raise awareness of environmental laws. This includes a comprehensive dissemination of information on legal compliance and supplying checklists for compliance with environmental laws and updates on legal amendments.
Environmental Risk Management
We confirm what must be checked by requiring annual self-checks using checklists for compliance with environmental laws as part of our efforts to spot and reduce environmental risks. Internal environmental audits are also conducted once a year at Group companies that have earned ISO 14001 certification. At Group companies that have not obtained certification, we conduct environmental audits once every three years to assess the status of legal compliance at their worksites.