JFE Shoji Holds Job Offer Ceremony
JFE Shoji Holds Job Offer Ceremony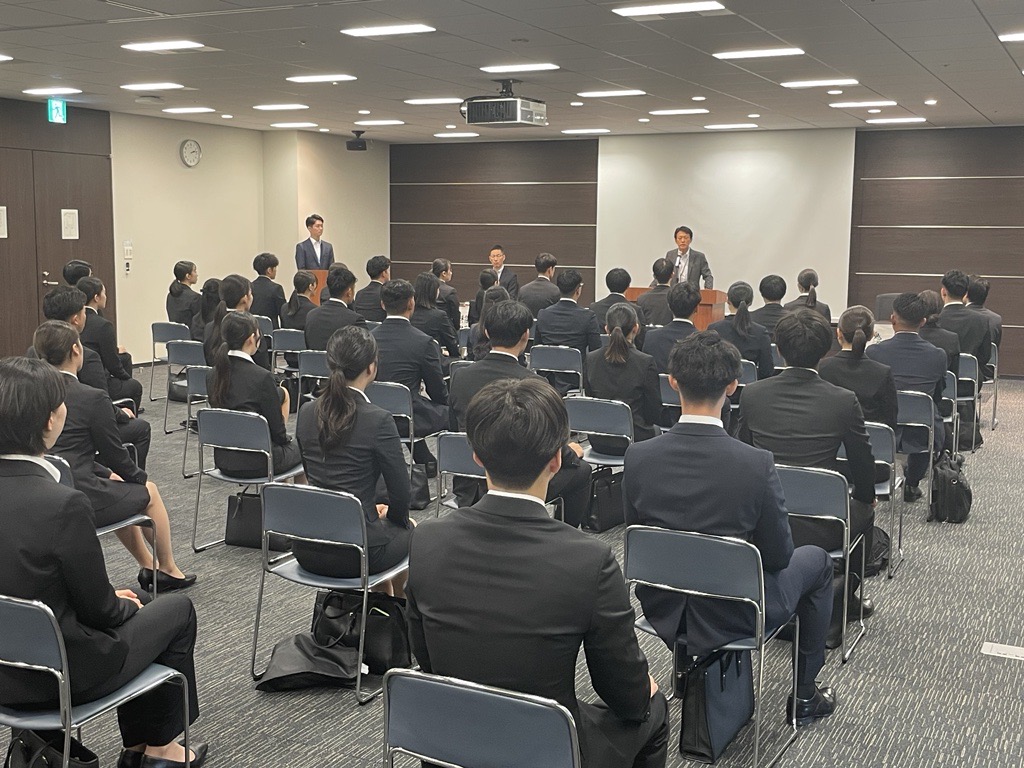 On October 2, JFE Shoji conducted its ceremonial tendering of job offers to next year's hires. Managing Executive Officer Toru Onizawa offered the following words of encouragement to the accepted candidates:

"It's said that a trading company is only as good as its people. So, the first thing I want to you remember is the importance of the soft skills you need to be an effective person. Where you work is important, but how you work is even more important. Use these next six months before you join our company to think about what sort of member of society you want to become."

Human Resources Department General Manager Takahiro Inagaki then handed each of the offerees their job offer letter, and the ceremony ended. Although the offerees showed signs of nerves throughout the ceremony, the relief they apparently felt when the ceremony ended put bright smiles on their faces.

After the ceremony, a Human Resources Department representative explained how offerees should spend the next few months preparing to join the company, as well as practical matters such as employee housing and other benefits. There were a few housekeeping announcements as well. A social mixer was held in the evening so that the offerees could get to know each other.

We all look forward to working with these new hires next April!


For more information, Please contact:
JFE Shoji Corporation
Public Relations Sec. General Administration Dept.
(email:koho@jfe-shoji.co.jp)